Tags. My old friends. We are back together again.
While there are a multitude of tags pasted across the internet these days, I prefer Tuesday tags to be from That Artsy Reader Girl's page. Let's discuss this week's topic:
Books I Enjoyed but Rarely Talk About
Letters to the Lost by Brigid Kemmerer
This is such an emotional journey. Also. This was my introduction to Rev who has my soul forever. I mean. -swoon-.
Otherworld by Jason Segal and Kristin Miller
I don't know anyone who has read this. It was not my normal genre, and I don't even know why I initially picked it up. Yet, I ended being fascinated by this tech world. It's a lighter sci-fi read and not the best book ever. But I still had a lot of fun reading this and the other two books and I'd love for someone else to pick it up and enjoy it in its simplicity.
Beneath a Scarlet Sky by Mark Sullivan
This book got so intense near the end I had to stop listening to it (my first read was via audiobook) for over a week. I couldn't take what was coming next and my heart ached for days after. I got this book such a long time ago on Amazon on a whim and I was so happy I did. I don't talk about this nearly enough.
What to Say Next by Julie Buxbaum
A very cute look at friendships and caring about people who are different from yourself. I love, love this story so much.
Foolish Hearts by Emma Mills
This is so underrated. This book was one of my first OwlCrate books, and I thought I'd hate it. It's actually really great and I feel like I never get a chance to tell enough people about this book. I wish I could discuss it more.
Furthermore by Tahereh Mafi
I love middle grade. I read for pleasure and find it hard to dissect stories as much as other readers do. Middle grade is so simple, fun, and makes me reminisce a lot on my own youth and for that reason I love many middle grade books. This book was so fun and I loved the characters so much.
Killers of the Flower Moon by David Grann
This book was a requirement for an American Indian course I was taking for school. I loved it so much I got in a physical and e-book format and have read it several times since then. It reads like fiction but it's fascinating. I want to shout this book from rooftops.
Sammy Keyes (series) by Wendelin Van Draanen
Middle grade – I'm telling you. There are 18 books in this series, and this is quite a ride. I read some of these when I was actually in middle grade. I got the urge to re-read the series since each book is relatively small (compared to a lot of adult or YA books). I LOVE THIS SERIES SO MUCH. Sammy is my character.
Into the Drowning Deep by Mira Grant
I don't read horror at all. So, my opinion on this book is compared to absolutely nothing. But, this scared the shit out of me. I don't talk about this with anyone. Mostly because any friends I do have that read don't read horror so it seems pointless to bring up.
House Rules by Jodi Picoult
Considering this is my favorite book, I do not talk about it nearly enough. I cry like a baby when reading this entire story. There's something about Picoult's writing and emotional characters I cannot get over. This book is amazing.
---
Well. That's all folks!
What are some of the books on your list this week?? I'd love to see some thoughts on the books you love but rarely discuss!
C.K.
Been a while since I partook in one of these. Whoops.
This week sounded fun, though! I love me a super generic and potentially let-downish TBR list. I have not been exceptionally great at completing any TBR I set for myself so let's see how this goes (ha.ha.).
Topic this week: Top 10 Books on My 2019 Spring TB

In no particular order: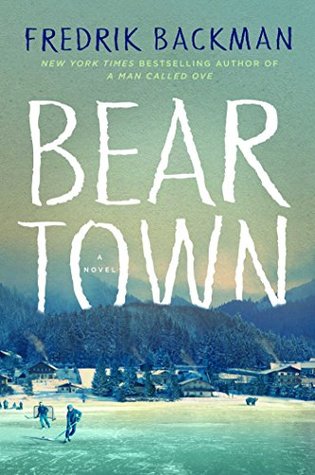 Some of these have been consistently on my month-to-month TBR but I never get around to reading them so hopefully I can sooner than later.
Favorites from this list?
Books you have your list? – send a link so I can check yours out!

Hi!
Time for another Top Ten Tuesday hosted (now) by That Artsy Reader Girl. Check out her page and her look into the future for TTT ideas.
This week is:
Upcoming Releases I'm On the Fence About (these are the books you need help deciding if they're worth adding to your TBR or not.)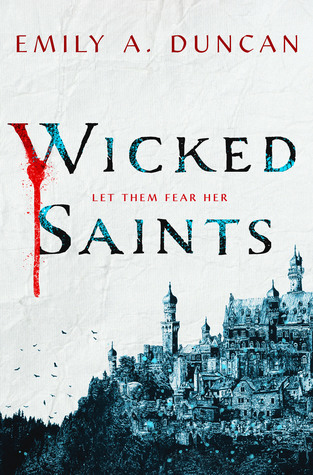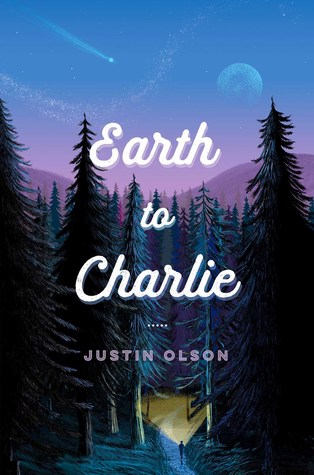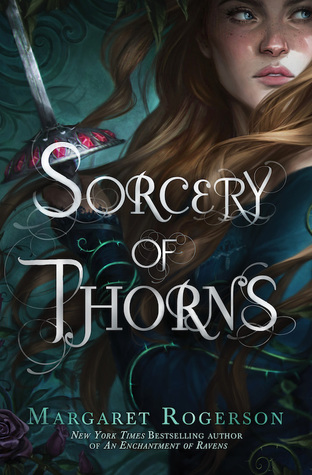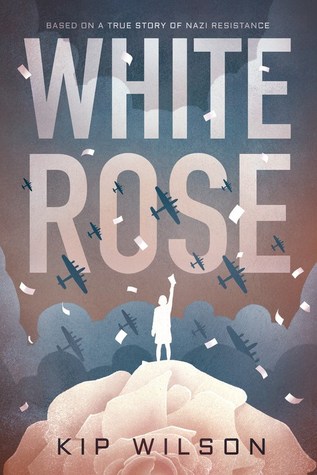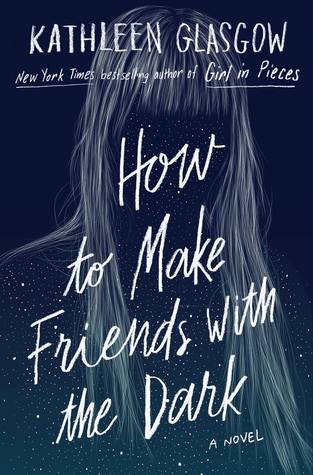 Ok, fellow book bloggers, give me your feedback! What's worth hunting down and what should I skip?!
Hi all!
I'm finally back from the hiatus I've been on recently. My husband and I bought home which took SO much out of us I couldn't summon the energy to read or post anything here for a few months. However, now that we are (mostly) set up in our new place I am beginning to go back into a patterned life that keeps me stable.

So, let's start off 2019 with a Top Ten Tuesday!
---
Top Ten Tuesday is hosted by That Artsy Reader Girl and the next few TTT's are looking promising so I cannot wait to do a few of them. Check out her site if you want to participate in any of the suggested Top Ten Tuesday post ideas.
This week's post is: Best Books I read in 2018

I went with my top 9 books from 2018 instead of top 10 so let's take a look at those!

The only one on here that surprised even me was Otherworld. Overall it wasn't the greatest story ever told but it's a book I haven't stopped thinking about for months so I figured that meant something and added it to this list.

Did any of these make your best books of 2018?
If you haven't read any of these yet, are any of these in your 2019 TBRs?
♥♥
Hi Book Lovers
Let's start out this TTT with not one but two sleeping dogs.
Okay, since that is done, let's move on to this week's TTT:
Popular books that have lived up to the hype.
This week's list isn't a full ten books. I only listed eight. Oh well!
Illuminae by Amie Kaufman & Jay Kristoff
This was a book I felt like EVERYONE was talking about (more so recently when Obsidio was released), but I finally picked it up and I loved the crap out of the entire thing. The story is cool yet slightly creepy, the characters I loved, and the writing style is unique. Totally embraced the hype on this one and I'm sure glad I did!
An Ember in the Ashes series by Sabaa Tahir
Before A Torch Against the Night was released, I kept seeing An Ember in the Ashes all over – to be honestly I mostly was interested in this book from the cover. However, once I picked it up I fell in love and even after re-reading these two in anticipation of A Reaper at the Gates I still think the hype around them is legit.
The Book Thief by Markus Zusak
While a slightly "older" hype I still see this pop up frequently for many readers as a favorite and there's a reason for it. The story is told from Death and it's around the topic that tugs at my heart: WWII.
Renegades by Marissa Meyer
When I first got this book in a book box I was slightly terrified of the size (it's huge). However, I actually enjoyed the story (and the cover) and fell in to the hype around this story like so many others.
Between Shades of Gray by Ruta Sepetys
Again, this is from a few years back. However, I kept seeing people read and rave about this story. I couldn't avoid it and one day caved into picking it up. I felt sick, happy, sad, and stressed over this story and it deserves all the kudos it has ever gotten.
Harry Potter series by J.K. Rowling
COME ON. Did you think for even a split second this wouldn't be on my list? It's worth every second of my time. Every. Second.
All the Light We Cannot See by Anthony Doerr
I was OBSESSED with this at the same time everyone else was. I wanted EVERYONE to read this (I still do). Besides, the cover is gorgeous.
The Giver by Lois Lowry
This story was good when it was big, even wayyyy back in the day (I'm like a hundred at this point, I swear). It's not only still good but it's such a great story that deserves to be loved and cherished. I love this story.
I feel like a lot of the "hyped" up books NOW I'm too afraid to pick up so they sit on my shelves despite my eagerness to read them (hypocritical, I'm aware). Still, finding a book that people love to rave about and enjoying it just as much as the masses always fills me up. While it may not always happen, I love being able to devour a book so many others also love.
What books made your list?
What are is the "oldest" popular book that lived up to the hype in your collection?
What about the "newest"?
Hi Book Lovers!
Top Ten Tuesday is now hosted by That Artsy Reader Girl (go check out her TTT list!). This week's theme was:
Top Ten Books I've Read in 2018 (so far).
This is easy-peasy. A lot of these are books that were big months or years ago, but hey, better late than never! Let's go.
There is no order to these, they are just being listed as I remember them!
Salt to the Sea by Ruta Sepetys. I have not yet done a review as my best friend still has my book (which is totally fine, friend!). However, I truly loved this book.
★★★★★ (5/5)
Furthermore by Tahereh Mafi. This was a cute middle-grade story that was full of life and in a world I forgot could be created for people to enjoy.
★★★★☆ (4/5)  — My Review
Leaving Time by Jodi Picoult. Undoubtedly Picoult is my favorite author. I have been trying to re-read all of her books and this was the last one I read. I listened to it on audio and for the first time in this story, I cried a lot. My heart still aches over this story. I just cannot.
★★★★★ (5/5) — My Review.
An Ember in the Ashes by Sabaa Tahir. I recently posted my long overdue review on this. It was a re-read for me, but I loved it just as much the third time around as I did the first two.
★★★★★ (5/5) — My Review.
A Torch Against the Night by Sabaa Tahir. Review is still coming for this one, but I greatly enjoyed the second installment of this story!
★★★★★ (5/5) — My Review to come.
Illuminae by Amie Kaufman and Jay Kristoff. Again, I just recently read this and have yet to post a review but it blew me away. It was crazy to read, exciting to the point I couldn't sleep, and I loved the story and characters.
★★★★★ (5/5) — My Review to come
Foolish Hearts by Emma Mills. This was SUPER light, a little cheesy, and yet I loved every second of this book. Review to come!
★★★★☆ (4.25/5) — My Review to come.
Harry Potter and the Goblet of Fire by J.K. Rowling
Harry Potter and the Order of the Phoenix by J.K. Rowling
Harry Potter and the Half-Blood Prince by J.K. Rowling
Yes, yes this is generically boring to post but I CANNOT HELP IT, ok? I've been listening to all of them on audio this year because I LOVE Jim Dale's voice for all different characters. They had to make this list, even if they've made this list in the past. Sorry, not sorry.
★★★★★ (5/5) for all three.
What books made your list?
Did we have any of the same top 10s so far this year?
Of your top 10 – which one would you recommend first to me??
♥♥
Hi Bookish Fans!
The past few TTT I haven't been super interested to participate in so I was happy to see this Top Ten idea. That Artsy Reader Girl hosts Top Ten Tuesday on her page, so if you haven't checked that out yet you clearly should!
This week is:
Bookish Worlds I'd Want to Live In
---

1. The Wizarding World from Harry Potters. Let's be honest – did ANYONE think this wouldn't be on most people's list? It's almost a given for SO many reasons. I care not to explain them all this TTT. You know. You all know.
---

2. Sookie Stackhouse's world. I have NO shame in admitting this despite the series being a guilty pleasure and sometimes cheesy, I love this world. It's like ours but full of various beings that I've always loved reading about.
---

3. Such a unique, colorful, extraordinary place to explore that I wouldn't mind stepping into for a time.
---

4. I mean.
---

5. An anarchy-run world with superheros, villains, and no true understanding of the line between them? Yup.
---

6. You had me at "space".
---

7. While not my favorite book, there is no denying the beauty and charm of the circus. To live in that, seemingly untouched from the surrounding world, is superbly appealing.
---

8. Minus being in a massive war, the rest of this and the stories from LOTR I'm all about. Elves especially!
---

9. While this might be hectic and crazy, exploring all that is involved here would bemagically exceptional.
---

10. Only if I can turn into an animal, though. Can I make that call? Oh well, I am.
---
What worlds would you like (or not like) to live in?
♥♥
Hi Bookish Fans!
This week's Top Ten Tuesday, hosted by That Artsy Reader Girl, is:
Books on My Spring TBR
Let's start out by saying that anytime a TBR is mentioned it's ridiculously difficult to decide what to put on the list. Besides the fact that I have about 300+ books on my TBR right now, I'll try and narrow it down to 10. *insert straight face here*
1. King's Cage by Victoria Aveyard
–> Now, I just recently finished Glass Sword and while I was on the fence about this (as sort of with Red Queen), I still want to finish the series (thus far). I'm currently waiting for the audiobook of this from the library (why do so many people want to listen to this?! It's taking forever to get!).
2. A Torch Against the Night by Sabaa Tahir
–> I started Am Ember in the Ashes a LONG time ago and was so eager to pick up the second book that I bough this straight from the bookstore (which I just never do). However, I was in a huge book slump and after about 20 pages I was like "not today" and set it down…only to walk by it every day. Book 3 comes out this year and I want to catch up on this story because I loved the first one so much.
3. Shadow and Bone by Leigh Bardugo
–> I still have half of Siege and Storm finished on audiobook since I didn't realize it was the second book in a series. I keep thinking about it and want to read this series all the way through.
4. The Lost City of Z by David Grann
–> I enjoyed Killers of the Flower Moon so much I need to read this. So bad.
5. Howl's Moving Castle by Diana Wynne Jones
–> I keep trying to read this and I keep failing. There's absolutely nothing wrong with so far, I just keep getting distracted and setting it down out of sight. I want to finish this so I can send it to my best friend to annotate.
6. Cinder by Marissa Meyer
–> I've put this series off for too long. I just want to read it and see if I enjoy it as much as many others!
7. Whichwood by Tahereh Mafi
–> I really enjoyed Furthermore earlier this year and would love another middle grade read around a similar world.
8. A Monster Calls by Patrick Ness
–> I hear across the board that this book is amazing. It isn't very big but I'm down for an emotionally destructive book.
9. Harry Potter and the Half-Blood Prince by J. K. Rowling
–> I'm in the middle of my yearly re-read of the Wizarding World of Harry Potter. I'm currently almost done with Order of the Phoenix, so this is next! I've been listening to them this time around but am undecided if I'll want to do audiobook or a physical re-read of this. Either way, I'm so excited, per usual.
10. The Storyteller by Jodi Picoult
–> I'm also trying to re-read all of Picoult's books this year and into next. Since this is WWII based (you know, my favoriteeeee), I'm thinking this is on my list ahead of her other books right now. Although, I'm really wanting to re-read Second Glance, too. Ahh, choices.
So that sums up this Top Ten Tuesday!
What are some of the books on your Spring TBR?
Are any of the first 8 books you've read and enjoyed?!
♥♥
Hi bookish fans!
I haven't been around for a while. Several things – I haven't read anything super great until the last week, and I despised the Top Ten Tuesdays for most of the month of February. Combined with the last few weeks of my classes and I've been wiped out. But, I saw this TTT and I wanted to squeal in glee!
This TTT is discussed by That Artsy Reader Girl if you want to do one yourself to check her out!
This week is Top 10 Books I could Re-Read Forever! AHHHHHHHH!
Harry Potter Series by J.K. Rowling.
Period. All of them. I actually re-read the entire series every year. I'm sure this is on many people's list but I love everything about this series and I cannot pick just one over the others.
2. House Rules by Jodi Picoult.
This is my favorite stand alone book and the last 3 years I have re-read it (currently reading right now!). Picoult is my favorite author and I will devour any of her books, but this has become my favorite book and I love it with such an intense passion.
3. The Giver by Lois Lowry.
This story gave me all the feels as a child and it still does today. Even when the movie came out (I know not as many people are fond it) I wanted to consume myself with the story. It's simple, meaningful, and wonderful to read every time.
4. Second Glance by Jodi Picoult.
Told you she was my favorite. For years and years this was my "favorite" book. You know how many of us connect to that ONE story that we need at a time in our lives? This was that book for me and the sadness of Lia's life resonated with me at a time I was really miserable and needed to know I wasn't alone – which it did. I've read this story so many times I had to buy a second copy because I mostly destroyed the first one.
5. All the Light We Cannot See by Anthony Doerr.
Doerr, for me, is an exceptional writer. His way of words makes my soul happy and then combine that with a historical fiction about WWII and basically you have my heart on a silver platter. Plus, the cover is to DIE for. I will always re-read this book.
6. Between Shades of Gray by Ruta Sepetys.
Didn't I just mention I love beautiful writing and WWII? Well. Here we are. I was seeing this story all over the place a few years ago and didn't necessarily want to pick it up. Peer pressure forced me to, though, and I absolutely love this haunting story. READ IT!
7. The Road Not Taken by Robert Frost.
I'm not much for poetry – I want to love it and sometimes I find an author who blows my mind. Robert Frost is my favorite poet and this book of his poems makes my heart chilly and warm all at the same time.
8. The Book Thief by Markus Zusak.
Again and again and again you will find me glued to WWII historical fictions. Telling the story from Death's perspective and the gut-wrenching ending are enough to demolish my soul – and I will let you as I pick this book up over and over.
9. The Silence of Trees by Valya Dudycz Lupescu.
WWII historical fiction. Surprise. I picked this as my Kindle First book several years ago and when I read it…I couldn't stop thinking about it. The story is told from a woman living in the Ukraine during WWII. AHHH. The feels. I wanted everyone to read this when I first read it years ago.
10. The Phantom of the Opera by Gaston Leroux.
Probably not a common book to love but I love the dramatic aspects of this book and even the slow parts. It isn't a major read and can be finished so easily.
What is on your list?
Have you not read any of these and want to?!
♥♥
Hi book friends!
This week's Top 10 Tuesday is Bookish Resolutions/Goals.
Alright, alright. This will be fun. I've been making a lot of these internally recently!
READ MO' BOOKS.
–> This seems simple, right? Wrong. I only read 17 books last year (and some of those were required readings for classes, but, I mean, I still enjoyed them) and I somewhat fell off the bandwagon of reading. I set a reading goal on my Goodreads to read 40 books this year. That felt fair after only reading half that in 2017. I got this.
Use Goodreads more often.
–> Even when I wasn't reading much last year I still went on weekly to check it out, add books I bought, or look at books I was eager to one day read. I want to get more in depth with categorizing and following others with a love for reading.
More reviews.
–> I'm a notorious "rater" but never felt much excitement in writing reviews. While I don't anticipate reviewing every book I read this year, I still want to focus on writing more in-depth and thorough reviews even if it's just for my own self reflection.
Read more diversely.
–> As tempting as YA fantasy can be with it plastered across the World Wide Web, I am intrigued at reading things outside of that (even though I love YA in general). I read a few historical nonfiction in 2017 that were some of my favorite reads ever. I have found that while pursuing my History degree I enjoy just about all things historical – fiction or nonfiction. Additionally, I see so many people picking up things from a variety of authors across the globe, as well as stories that represent more diverse topics and people. I want in.
Blog, blog, blog.
–> I missed blogging. I missed talking about books. I missed reading books and writing about them. I want to be a bigger part of the book world online!
Finish 5 full series.
–> What that looks like yet, I'm not sure. But, so many books I've started are a part of a series and I would like to say I've fully read a few series instead of just starting one and "maybe one day I'll get to the rest of the series…ha. ha. ha".
Use the library more frequently.
–> While I may start with just using the library for audiobooks (as I just started on Sunday), I somewhat envy the people who use the library more often. I used to spend HOURS roaming the library as a kid and it was such a magical place. Let's experience this again, Christine. Let's do it.
MO' AUDIOBOOKS.
–> I'm going to be honest (per usual): I previously was not a fan of audiobooks. Then, in early 2017 I began listening to Harry Potter, read by Jim Dale ♥ (OhMyGoshHe'sPerfectLet'sDiscuss), and I found myself so excited to listen to the next chapter he was about to read that I realized audiobooks are actually amazing. Since then, I've listened to a few books for classes and just for fun. I cannot explain my joy at this. I look forward to driving. I want to get through

10

in 2018.
Start annotating books.
–> The idea of this intrigues me. I have a book I created for my favorite quotes from book so I could remember where I found quotes I loved. But, why don't I just annotate books so I can go back and see those myself or see other things I enjoyed or didn't. Also, the idea of re-reading my favorite books a few years later and seeing how my thoughts have changed would be great. I don't want to write in the book itself, rather use post its for now.
Start a Booktube channel?
–> I'm still on the fence. I truly want to do this but am super nervous and don't feel quite ready. I want to improve on here first and then start that. Mostly seeing my face put on the internet is a freaky thing. But, I am OBSESSED with Booktube and want to become a part of this world some day.
Your turn! Do you have any similar goals? If not, what are some of your bookish goals this year?? I'm sure you'll inspire me to want a similar goal, not going to lie.
♥♥
Well, hello!!!
My blogging is pretty minimal recently. I am able to train store managers in my full-time job and am currently doing that which has consumed every waking moment in my life. I've been reading but must confess I'm a little lazy when it comes to reviewing the books I'm powering through. I was excited for this TTT simply because it will be easy to just let the words flow on the topic I picked.
Happy Tuesday from the desert. It rained today (which means everyone here throws their arms up and runs around screaming like wild, rabid animals). Today we have a Top Ten Tuesday! What a fun phrase. Top Ten Tuesday. Fun Phrase…. ah life is thrilling.